Welcome back to What The Luxe
What The Luxe is a newsletter packed with insights & intelligence for luxury, beauty & lifestyle marketers —written by me, David Klingbeil
I hope this newsletter will inspire you, surprise you and make you think… What the Luxe?!
Cheers,
PS: feel free to hit reply to leave a comment, I read and answer every message
---
Featured event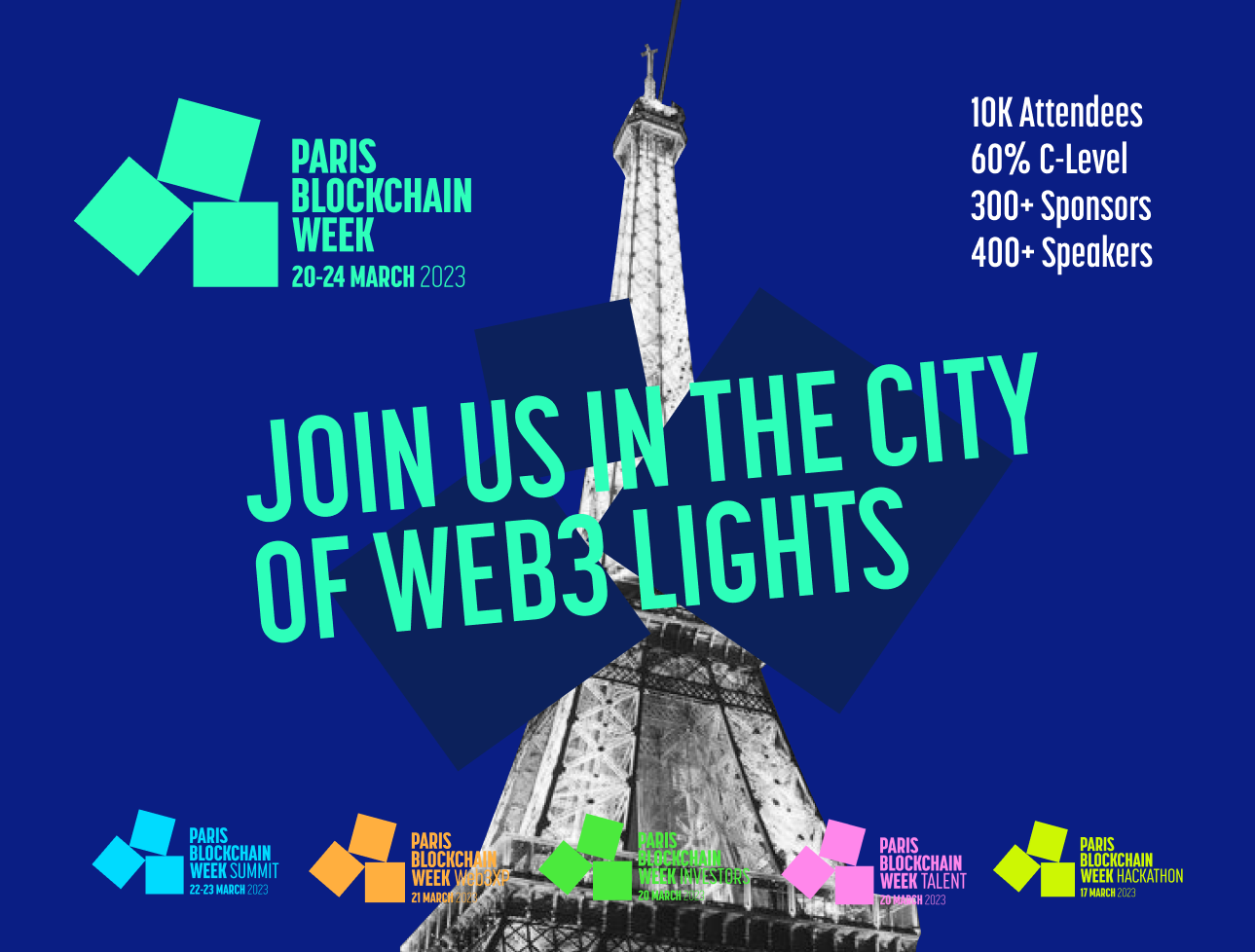 Do you want to learn more about web3?
The renowned Paris Blockchain Week will hold its 4th edition as a live event from
20 to 24 March 2023 in Paris at the Carrousel du Louvre and online via a dedicated digital platform.
Since its inception in 2019, PBW has established itself as a global meeting place for crypto enthusiasts, investors, and entrepreneurs to engage in thought-provoking discussions on the digital assets industry at large.
Supported by some of the leading figures in tech and politics, PBW 2022 welcomed 6000+ attendees, 300+ speakers, 250 sponsors, 400 media and partners.
💡 Products & Trends
🛍️  Experience & Retail
⛓️ Web3 & The Metaverse
🌲 Sustainability & Purpose
💼 Business & Finance
📺  Marketing and Advertising
✌🏼 Misc
Long form content (>1min)
IWC Watches - #ThankYouTom for being the Reference. ( 1m41 )
Maison Margiela - Maison Margiela | Clothes-in-Movement ( 5m21 )
Ruinart - DOM RUINART 2010 | Ep. 1 The Roots of Creation ( 4m41 )
Short form content (<1min)
HUBLOT - HUBLOT - CLASSIC FUSION TAKASHI MURAKAMI BLACK CERAMIC RAINBOW ( 31s )
Girard-Perregaux - Bevelling: unlock all the steps behind the 55 hand-polished inner angles of the GP01800 caliber ( 50s )
Michael Kors - Michael Kors Gorgeous | Spring 2023 ( 29s )
Pomellato - POMELLATO TOGETHER ( 19s )
On top of the regular What The Luxe, I share deep-dives on hot topics in the luxury industry with the Premium subscribers.
Check the full list of Special Reports.
Here are the latest special reports:
Have you considered going premium?
If yes, subscribe now to What The Luxe Premium and gain access to the full experience and to support our work <3
Luxury is as much about business as it is about creativity. Staying inspired is key. Here's a selection of what keeps me inspired:
A post shared by Thinking Minds (@thinkingmindspage)
A post shared by Mike Parisella (@slimesunday)
A post shared by karan । करण (@madebykaran)
A post shared by blowyourart (@blowyour_art)
A post shared by Text-based Visual Artists (@textbased_visual_artists)
---
If you've enjoyed What The Luxe, share it with a friend. If you've hated it, share it with an enemy.
Never miss What The Luxe!
To make sure that you always get your issue of What The Luxe, drag this message into your primary tab. #proTip