Welcome back to What The Luxe, a newsletter packed with
insights & intelligence for luxury, beauty & lifestyle marketers
—written by me, David Klingbeil
What will luxury mean in 2050?
The luxury market is changing quickly, with consumers getting more and more impatient about brand engagement.
Luxury brands are known for never rushing to make decisions. However, under the growing pressure of millennial consumers, luxury marketers are forced to make rapid decisions about new product offerings, sponsorships, collaborations and endorsements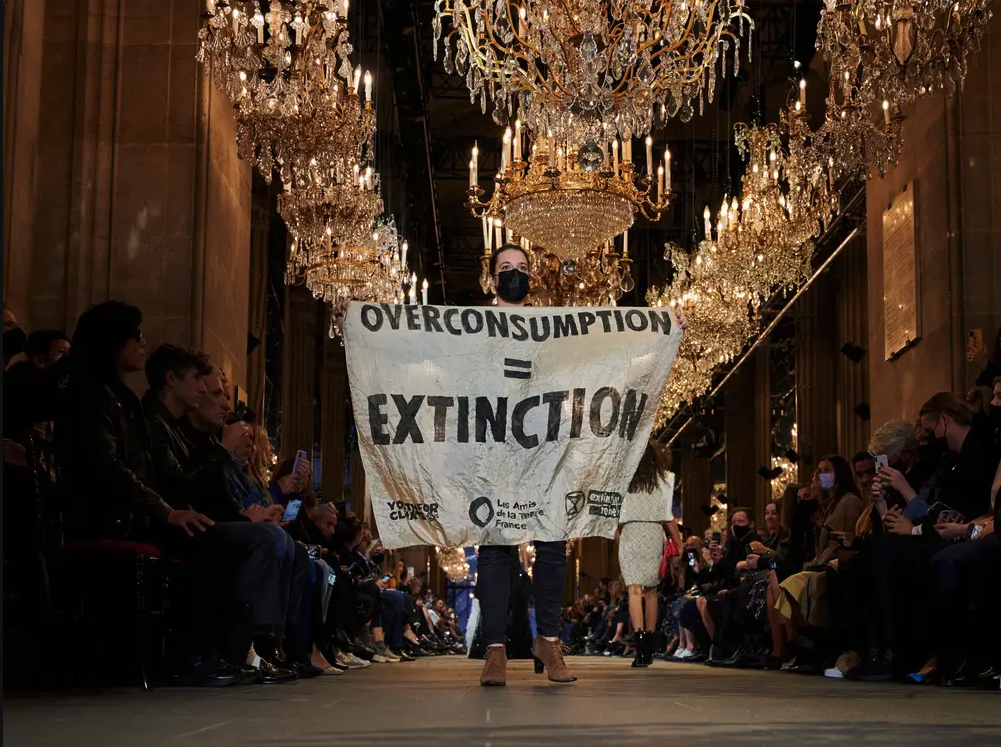 This week, HoYeon Jung has become Louis Vuitton's global ambassador, just a few weeks after she's been discovered by the rest of the world in Netflix's TV Show Squid Games. Moreover, Aveda is accelerating its committment to the planet by becoming a fully-vegan brand. Last, Interparfum is imagining the future of beauty by testing an amazon-first strategy for its latest Guess perfume line.
These examples show that luxury marketers need to make decisions swiftly if they want to be relevant. I hope this newsletter will inspire you, surprise you and make you think… What the Luxe?!
Cheers,
PS: feel free to hit reply to leave a comment, I read and answer every message
---
💡 Products & Trends
📺  Marketing and Advertising
🛍️  Experience & Retail
💼 Business & Finance
✌🏼 Misc
Long form content (>1min)
Vogue - Anna Wintour, Margaret Qualley, and Sofia Coppola on the Future of Chanel ( 11m52 )
IWC Watches - The Creation of an #IWCON ( 1m30 )
Christian Dior - Sauvage – THE MELODY OF SCENTS ( 2m25 )
Burberry - Talking Animals – a Burberry film by Marc Isaacs ( 4m14 )
Short form content (<1min)
Aveda - 100% Vegan - Now And Forever | Aveda ( 48s )
Paul Smith - Paul Smith | OUR SIGNATURE STRIPE ( 40s )
Dolce & Gabbana - DGFattoAMano ( 1m )
On top of the regular What The Luxe, I share deep-dives on hot topics in the luxury industry with the Premium subscribers.
Check the full list of Special Reports.
Here are the latest special reports:
Have you considered going premium?
If yes, subscribe now to What The Luxe Premium and gain access to the full experience and to support our work <3
Luxury is as much about business as it is about creativity. Staying inspired is key. Here's a selection of what keeps me inspired:
A post shared by Cosmique Art (@cosmiqueart)
A post shared by Neon Lights (@starryeyeslights)
A post shared by Miami Bucket List (@miamibucketlist)
A post shared by Betina R. Goldstein (@betina_goldstein)
A post shared by Chris (@christianschild)
---
If you've enjoyed What The Luxe, share it with a friend. If you've hated it, share it with an enemy.
Never miss What The Luxe!
To make sure that you always get your issue of What The Luxe, drag this message into your primary tab. #proTip