Welcome back to What The Luxe, a newsletter packed with
insights & intelligence for luxury, beauty & lifestyle marketers
—written by me, David Klingbeil
No Bear Market for Luxury?
In the ever-changing landscape of global markets, one thing remains steadfast: the indomitable spirit of luxury. Unlike many industries that ebb and flow with economic tides, the luxury sector has proven itself to be remarkably resilient.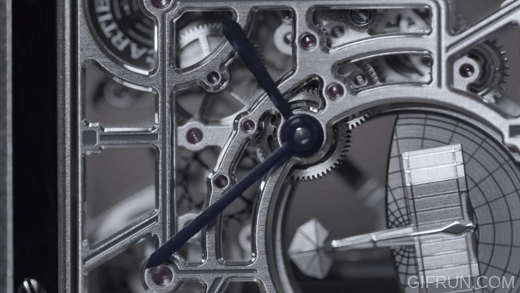 Unprecedented moments are unfolding before us, as boundaries are pushed and industry giants take center stage.
As we embark on this voyage through the resplendent world of luxury, we invite you to open your mind, indulge your senses, and savor the essence of modern opulence.
Welcome to the story of our times.
I hope this newsletter will inspire you, surprise you and make you think… What the Luxe?!
Cheers,
PS: Thank you for being 4,000+ readers of this newsletter. Feel free to hit reply to leave a comment, I read and answer every message
💡 Products & Trends
🛍️  Experience & Retail
⛓️ Web3 & The Metaverse
🌲 Sustainability & Purpose
💼 Business & Finance
📺  Marketing and Advertising
✌🏼 Misc
Long form content (>1min)
Aveda - Aveda Earth Month | The Power of Every Drop ( 1m )
Cartier - Santos-Dumont de Cartier: Watches and Wonders 2023 ( 1m30 )
A. Lange & Söhne - Connoisseur Conversation about the ODYSSEUS CHRONOGRAPH ( 25m47 )
Short form content (<1min)
Bulgari - Tomo's Favorite Spots | Bulgari Hotels ( 48s )
IWC Watches - For the architects of the future. ( 36s )
Christian Dior - The Savoir-Faire Behind the Dior Key Handbag ( 58s )
Jaeger-LeCoultre - Reverso Secret Necklace | Jaeger-LeCoultre ( 46s )
On top of the regular What The Luxe, I share deep-dives on hot topics in the luxury industry with the Premium subscribers.
Check the full list of Special Reports.
Here are the latest special reports:
Have you considered going premium?
If yes, subscribe now to What The Luxe Premium and gain access to the full experience and to support our work <3
Luxury is as much about business as it is about creativity. Staying inspired is key. Here's a selection of what keeps me inspired:
A post shared by Leȯ (@soleoado)
A post shared by Andréa Barbet (@m.o.n.a.j)
A post shared by Trippy Sanctuary (@trippysanctuary)
A post shared by Marius Visual Arts (@marius_visualarts)
A post shared by Word ARTworks (@word_artworks)
---
If you've enjoyed What The Luxe, share it with a friend. If you've hated it, share it with an enemy.
Never miss What The Luxe!
To make sure that you always get your issue of What The Luxe, drag this message into your primary tab. #proTip