Welcome back to What The Luxe, a newsletter packed with
insights & intelligence for luxury, beauty & lifestyle marketers
—written by me, David Klingbeil
I was asked by my friends at Hub Institute and Sia Partners to write the foreword for their latest White Paper on Luxury, Web3 and the Metaverse.
Ah, the metaverse. First imagined by Neil Stephenson in 1992 and now supposedly as close to fruition as it's ever been...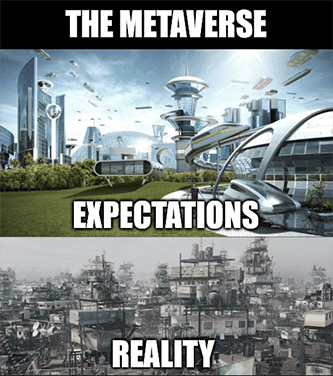 Let's be honest, the metaverse has been pretty underwhelming so far. Particularly for luxury brands...
With its simple graphics and the shallowness of its experiences, one would need quite a lot of imagination to envision how there could be such a thing as luxury in the metaverse.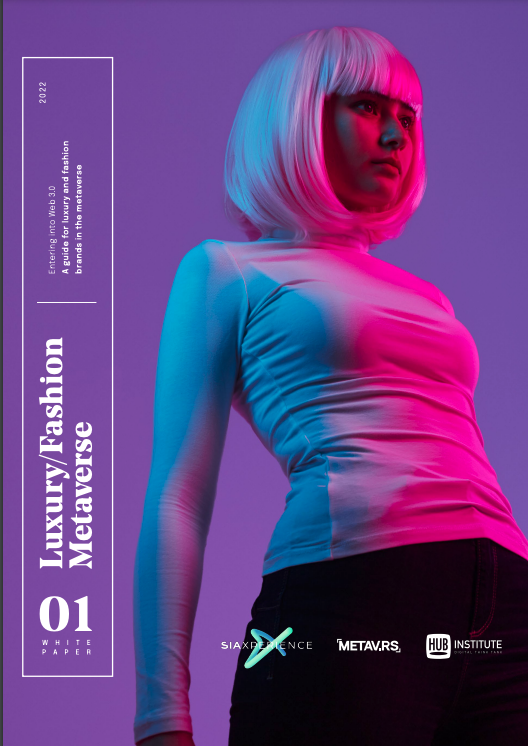 However, I was confident they were on to something and that this is worth the try. It is more important to ask ourselves how can we use this imaginative space to build upon our existing experiences and create a new set of expectations for the future.
This is what this White Paper is about! I can assure you that its will be entertaining, informative and will for sure make you think... What the Luxe?!
Click on the following link to download it for free and let me know what you think.
Cheers,
PS: feel free to hit reply to leave a comment, I read and answer every message
💡 Products & Trends
📺  Marketing and Advertising
⛓️ Web3 & The Metaverse
🛍️  Experience & Retail
🌲 Sustainability & Purpose
💼 Business & Finance
✌🏼 Misc
Long form content (>1min)
LVMH - "Métiers d'Excellence, the Virtuous Circle" ( 18m46 )
Aston Martin - The new Aston Martin Wings ( 1m )
Jean Paul Gaultier - Jean Paul Gaultier x Karim Benzema ( 1m )
Short form content (<1min)
Bang & Olufsen - Balenciaga I Bang & Olufsen Speaker Bag ( 30s )
Cartier - Cartier Once Upon an Icon: Santos de Cartier ( 26s )
OMEGA - A Time To Remember ( 30s )
CHANEL - 1932, Stones the Color of the Sun – CHANEL High Jewelry ( 40s )
On top of the regular What The Luxe, I share deep-dives on hot topics in the luxury industry with the Premium subscribers.
Check the full list of Special Reports.
Here are the latest special reports:
Have you considered going premium?
If yes, subscribe now to What The Luxe Premium and gain access to the full experience and to support our work <3
Luxury is as much about business as it is about creativity. Staying inspired is key. Here's a selection of what keeps me inspired:
A post shared by Thinking Minds (@thinkingmindspage)
A post shared by Giulia Hartz (@giuliahartz)
A post shared by Andréa Barbet (@m.o.n.a.j)
A post shared by Paul Fuentes | Artist (@paulfuentes_design)
---
If you've enjoyed What The Luxe, share it with a friend. If you've hated it, share it with an enemy.
Never miss What The Luxe!
To make sure that you always get your issue of What The Luxe, drag this message into your primary tab. #proTip