Welcome back to What The Luxe, a newsletter packed with
insights & intelligence for luxury, beauty & lifestyle marketers
—written by me, David Klingbeil
In between light and excess
The word "luxury" has a dual origin. It derives both from the latin word "lux" which means light and "luxus" which means excess. This etymological memory indicates in itself the double nature of luxury: at once what shines (light) and what is too much (excess).
Luxury is both simple and refined, dazzling yet affordable, indulgent yet discreet. From time to time, luxury brands will remind us of their "luxus" / decadent side just like even the healthiest person will binge on ice cream once in a while.
Some of the most recent examples include:
Moët & Chandon Has Opened a Luxurious Highly-Decadent Champagne Bars in London
Balenciaga has released a pair of sneakers that look destroyed
LVMH has created a virtual ambassador that doesn't exist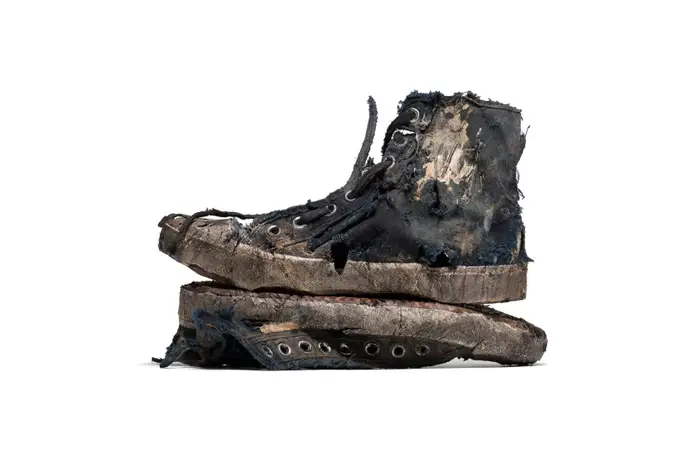 These are just a few of the news in this week issue. I hope this newsletter will inspire you, surprise you and make you think… What the Luxe?!
Cheers,
PS: feel free to hit reply to leave a comment, I read and answer every message
💡 Products & Trends
📺  Marketing and Advertising
⛓️ Web3 & The Metaverse (New)
🛍️  Experience & Retail
🌲 Sustainability & Purpose
💼 Business & Finance
✌🏼 Misc
Long form content (>1min)
The Business of Fashion - The NFT Debate: Is There a Viable Business Model for Fashion? | #BoFProfessionalSummit ( 22m17 )
Louis Vuitton - Louis Vuitton Travel Book Mediterranean Sea by Aurore de la Morinerie | LOUIS VUITTON ( 3m37 )
Christian Dior - Dior Untold - Podcast Episode 4: The rose de Granville ( 19m36 )
Guerlain - GUERLAIN | The Bee Bottle: Exceptional Piece by Tomáš Libertíny ( 1m07 )
Short form content (<1min)
MR PORTER - Discover MR PORTER ( 30s )
GUCCI - Castel del Monte | Gucci Cosmogonie ( 28s )
RIMOWA - Souvenir | A RIMOWA film by Van Khokhlov ( 1m )
On top of the regular What The Luxe, I share deep-dives on hot topics in the luxury industry with the Premium subscribers.
Check the full list of Special Reports.
Here are the latest special reports:
Have you considered going premium?
If yes, subscribe now to What The Luxe Premium and gain access to the full experience and to support our work <3
Luxury is as much about business as it is about creativity. Staying inspired is key. Here's a selection of what keeps me inspired:
---
If you've enjoyed What The Luxe, share it with a friend. If you've hated it, share it with an enemy.
Never miss What The Luxe!
To make sure that you always get your issue of What The Luxe, drag this message into your primary tab. #proTip