Welcome back to What The Luxe, a newsletter packed with insights & intelligence for luxury, beauty & lifestyle marketers —written by me, David Klingbeil
💎
This special report is shared with Premium Subscribers only
The most creative time of the year
The holidays are finally here, which means it's time for cocktail parties, Christmas cookies and cash bonuses at work.
With the holiday season in full swing, the holiday marketing campaign is gathering speed to propel curations of gift-ideas, brand films, makeup tutorial and much more. After all, the holiday season is also the time when luxury brands try to connect with their customers in warm and personal ways.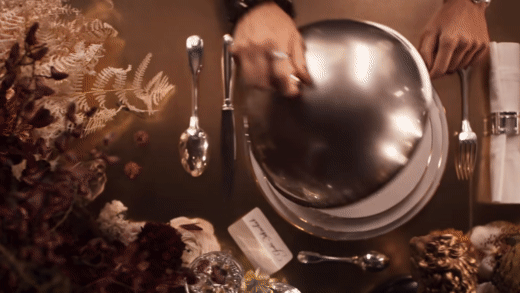 If a brand puts together a heartwarming commercial, or a cryptic and brilliant digital campaign, you can bet that we'll be right there to take note and sing their praises to all of our friends.
Prepare yourself to see the holiday spirit through a brand new lens. In this article you'll find 50 YouTube videos from big name brands that you may or may not be familiar with - all with a decidedly holiday feel.
This year, luxury brands have leveraged specific strategies such as:
1 - Highlighting current trends

Finding the perfect gift (ex: gift guide by Sephora)
2 - Playing with music & ambiance
3 - Leveraging specific aesthetics
Top 15 2021 campaigns
From Chanel to Louis Vuitton, Christian Dior, Guerlain and Mac Cosmetics —these are the campaigns you should pay attention to in 2021:
Louis Vuitton Louis Vuitton's Holiday House 515000 views (1m28)
Chanel A VERY CHANEL HOLIDAY – CHANEL Watches and Fine Jewelry 343000 views (30s)
Ralph Lauren RALPH LAUREN | Ralph Lauren Fragrances | Holiday 2021 330000 views (53s)
Sephora 6 Must-Have Holiday Gift Sets for 2021| Sephora 170000 views (19m16)
MAC Cosmetics Introducing... MAC Hypnotizing Holiday | MAC Cosmetics 151000 views (29s)
Moet & Chandon The World of Effervescence - End of Year Film - Moët & Chandon 142000 views (38s)
Ralph Lauren RALPH LAUREN | Polo Ralph Lauren | An Occasion to Celebrate 54000 views (1m33)
Christian Dior Dior Holidays - The Atelier of Dreams 52000 views (1m05)
Tiffany & Co. Tiffany & Co.—A New Take on "Tiffany's Table Manners for Teenagers" 6100 views (2m16)
Hermès Hermès | En route to the holidays! 4300 views (15s)
Guerlain GUERLAIN | The Holiday Campaign 2021: The Gold Wish Collection #HarvestGoldenWishes 3200 views (36s)
Clarins The go-to makeup for the Holidays I Clarins 2800 views (42m38)
Givenchy Givenchy Holiday Season 2021 Official Movie - A Velvet Snow Fairy Tale 2280 views (35s)
Michael Kors All Aboard | Michael Kors Holiday ASMR 1300 views (28s)
Mytheresa Share the Love: Festive Season at Mytheresa 411 views (1m09)
Top 50 2021 Holiday Campaigns
(Exclusive to premium subscribers)
As a Premium Subscriber to What The Luxe, I'm happy to share my full list of campaigns with you

That's all for this Special Report! I wish you all a very happy (and luxurious) holiday season!
Thanks again & cheers,
As a premium subscriber you have access to all my previous special reports.
Here are the latest special reports:
---
Never miss What The Luxe!
To make sure that you always get your issue of What The Luxe, drag this message into your primary tab. #proTip